Servo Controlled Voltage Stabilizer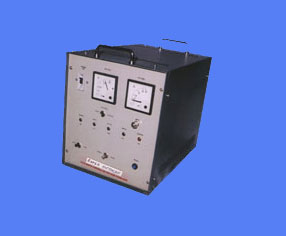 Servo Controlled Voltage Stabilizer
Espee Servo Controlled AC Voltage Stabilizer continuously variable auto transformers consist of :
» Motorised Dimmerstat
» AC Step Synchronous motor.
» Surge suppression like MOVS
» Buck – Boost Transformer ( Copper wound & CRGO Lamination)
» Sensing and control circuits.
» Protection circuits for under / over voltage, single phasing, phase reversal and overload etc.
Features:
» Zero waveform distortion.
» Unaffected by load power factor and supply frequency variation.
» +/- 1% Regulation.
» High Speed correction up to 40 V /Sec.
» Continuous duty cycle.
» LED indications for power On, output under / over voltage
» Operating by Auto/Manual.
» Digital Meters

Technical Specifications:
1 Input Voltage : 170 VAC to 270 VAC for Single Phase 320 VAC to 470 VAC for Three Phase
2 Output Voltage: 230 VAC +/- 1% for Single Phase 415 VAC +/- 1% for Three Phase or ( As per your requirement)
3 Capacity : 1 KVA to 15 KVA Single Phase 1 KVA to 500 KVA Three Phase
4 Cooling : Air Natural Cooled / Oil Natural Cooled
5 Standard: IS 9815